Shoe bag
The strengths of this product :
Light, practical bag that won't take up much space

Front mesh panel to let the air circulate

Rear of the bag in an impermeable material for wet shoes

Protects your other things from getting dirty
Shoe bag

In stock
3/4 days delivery
The OVERSTIM.s shoe bag is light, very practical and won't take up much room! Thanks to the front mesh panel that allows the air to circulate, there'll be no more damp shoes and unpleasant smells. The rear of the bag has been made waterproof so that it can even be used with wet shoes. Put your trainers inside after use to carry them wherever you want without dirtying your other things.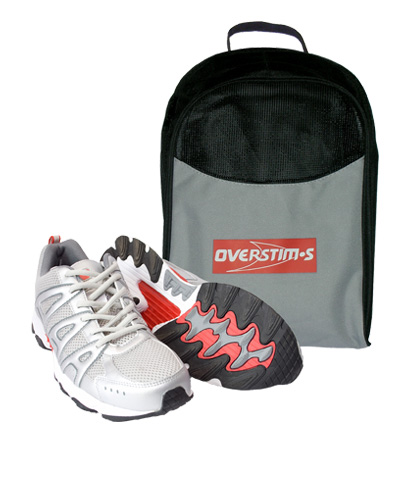 We recommend these products