Sharpening program
The strengths of this product :
Easy and fast sharpening - preserves muscular mass
Fat burning mix + Bcca + regeprot + hyperprotein pasta

For sportspeople, the increase in weight occurs for several reasons:
an unbalanced diet
the end of the sports season
the interruption of the sport because of an injury ...
The Sharpening program allows you to stabilize or lose weight without reducing your muscular mass.
Based on the use of protein products (instead of fats and carbohydrates) and a balanced diet (vegetables, starchy foods, dairy products and fruits), this nutritional program will help you avoid raging hungers.
During 2 to 4 weeks
Phase 1 (1 to 2 weeks)
Phase 2 (1 to 2 weeks)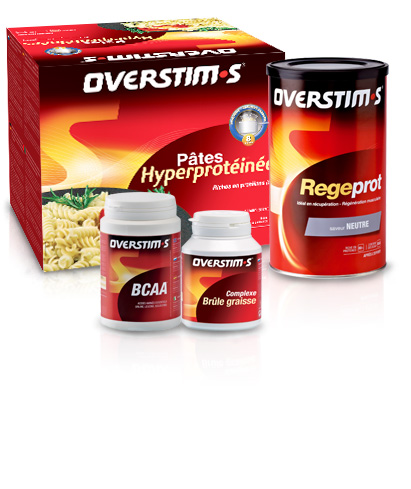 We recommend these products