Savoury sports cake
The strengths of this product :
High energetic power

Progressive energy

Excellent alternate to sweet products
400 g box
As a high performance breakfast or snack, the OVERSTIM.s Savoury sports cake provides an interesting energy source (around 500 kcal per portion).
Its high complex carbohydrates content (slow assimilation carbohydrates) and its appropriate ratio of nutrients make the OVERSTIM.s Savoury sports cake the perfect ally for the stabilization of your glycaemia.
Easy to consume, practical and very digest, the OVERSTIM.s Savoury sports cake is the ideal energy source when the sweet flavour saturation disturbs your proper intake of energy products during long-distance events or when your working hours are restrictive.
Consume slowly 1/3 to 1/2 a cake, 1 hour to 1 and a half hour before the start of the effort.
Ideal breakfast or meal in between 2 rounds on the same day.
It should be eaten on its own eventually with only a small cup of tea or coffee (without milk) when taken at breakfast as its nutritional content provides you with all the necessary elements. The remaining portions can be frozen (never freeze a defrosted product).
POWDERED SAVOURY VEGETABLE-BACON CAKE
Vegetable - bacon
Ingredients: preparation for bread (
wheat
flour,
wheat gluten
,
lactose
and
milk
proteins, salt, enzymes), maltodextrins,
wheat
flour, vegetable oil (refined rapeseed oil, glucose syrup, caseinates, stabiliser: triphosphates, anti-caking agent: silicon dioxide, natural flavouring) (
milk
), vegetables 6% (tomatœs, carrots), cereals (rice,
wheat
,
barley
), dehydrated smoked bacon (pork belly, salt, dextrose, glucose syrup, antioxidant: extracts of rosemary, preservative agent: sodium nitrite), dehydrated bacon 3% (pork, salt, acidity regulator : citric acid, antioxidant: extracts of rosemary, preservative agent: sodium nitrite), roasted
hazelnuts
, whole
egg
powder, flavourings (monosodium glutamate, disodium guanylate, disodium inosinate), salt, raising agent: sodium carbonates, tricalcium phosphate, zinc oxide. Made in a factory that uses: soya, other nuts, celery, sulphites.
Nutritional analysis
For 100 g *
For 1 portion (133 g) *
Energy kcal/kJ
409 kcal / 1720 kJ
544 kcal / 2288 kJ
Fat
12 g
16 g
of which saturated fatty acids
1,5 g
2 g
Carbohydrates
56 g
74 g
of which sugars
6,4 g
8,5 g
Proteins
18 g
24 g
Salt
2.6 g
3.4 g
Sodium
1035 mg
1376 mg
Calcium
168 mg (21%**)
224 mg (28%**)
Zinc
1.63 mg (16.3%**)
2.17 mg (21.7%**)
* = according to flavour
** VNR = nutrient reference value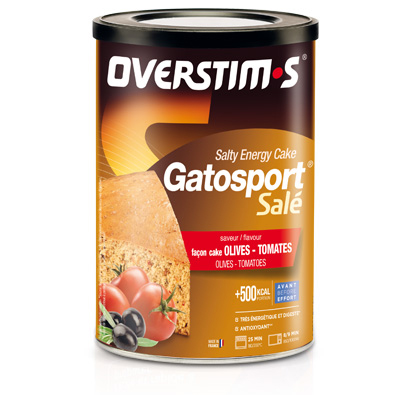 We recommend these products