Running belt for 4 flasks
The strengths of this product :
Ideal for carrying gels and drinks

Includes 4 175 ml bottles

Practical and light

Waist adjustable from S to XL
4 bottle running belt

In stock
3/4 days delivery
Designed to help you carry the right amount of energy products for running, the OVERSTIM.s running belt has 4 175 ml flasks plus a double-flap pocket.
The 4 flasks will hold the drinks you need to hydrate during a long competition. You can, for example, fill each of them with a different flavour of Hydrixir.
The double pocket means you can run with your hands free and your mind at ease. It can contain gels or any objects you want to keep on you: keys, mobile etc.
Waist adjustable with Velcro from S to XL. Easy to fasten and secure.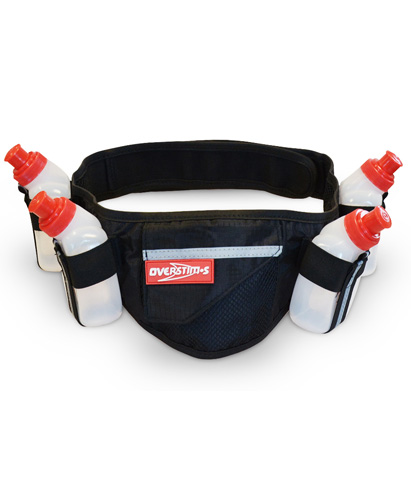 We recommend these products