Gluten-free Warm-up drink
The strengths of this product :
A warm-up drink

Rich in fructose (56%)

Without acidity

Gluten and lactose free
50 cl bottle

In stock
3/4 days delivery
The long waiting periods before the start of a sports event cause stress and consume a lot of energy. This wait can sometime be used to stabilise glycaemic levels.
Being rich in fructose (56%), the gluten-free OVERSTIM.s® WARM-UP DRINK is the ideal sports drink before physical exertion for waiting and warm-up periods.
This product is gluten-free, complies with European regulations (41/2009), and is also lactose-free. OVERSTIM.s is a member of the AFDIAG for its gluten-free range of products.
Sip regularly in the hour leading up to the start of the event.
The gluten-free OVERSTIM.s WARM-UP DRINK does not contain preservatives, so drink prepared should be consumed on the same day.
This product - provided you are eating normally - is designed to meet the needs of immediate muscle activity during a competition or in particular environmental conditions. Cannot replace a varied and balanced diet and a healthy lifestyle. Store away from heat and humidity.
POWDERED CARBOHYDRATE-RICH NUTRITIONAL SPORT DRINK FOR INTENSE MUSCULAR EFFORT GLUTEN-FREE, LACTOSE-FREE
Orange
Ingredients: fructose (56%), maltodextrins, natural orange flavouring, anti-caking agents: calcium phosphates and silicon dioxide, salt, acidity regulators: magnesium carbonates and sodium carbonates, vitamin B1 (thiamin). Made in a factory which uses: egg, milk, soya, nuts, celery, sulphites. Contains less than 0.5 g/ 100 g of lactose. In accordance with regulations, this product contains less than 20 mg/kg of gluten.
Nutritional analysis
For 100 g *
For 40 g *
Energy kcal/kJ
388kcal / 1649 kJ
156kcal / 663kJ
Carbohydrates
97 g
39 g
of which sugars
59 g
24 g
Salt
0,48 g
0,19 g
Sodium
192 mg
77 mg
Vitamin B1 (thiamin)
0,7 mg (64%**)
0,3 mg (27%**)
* = according to flavour
** VNR = nutrient reference value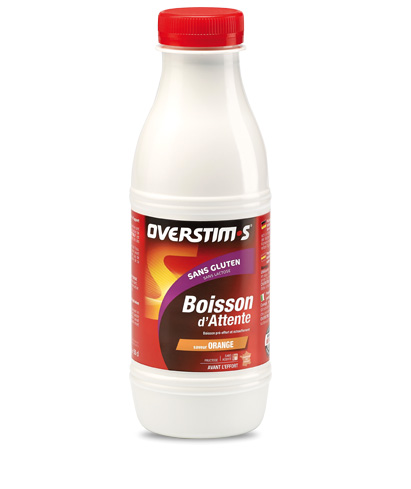 We recommend these products