Cranberries-white chocolate bar
The strengths of this product :
High progressive energy value carbohydrates

Rich in fruits and natural vitamin c
6 bars

In stock
3/4 days delivery

Just enough crispy, this energy bar is enjoyable as a complement to your OVERSTIM.s energy fluid during training or for your races.
It is rich in wheat germ which is a natural source of vitamins E, B1, B2, B6, PP and B9, magnesium, potassium, calcium, zinc, manganese, phosphorus and iron. It is also rich in acerola which contains natural vitamin C, making it a perfect match to all type of sports.
As a snack before training : use a bar about 1 hour before the start of your session.
During physical effort : complements the action of OVERSTIM.s energy fluids and gels. It should be taken in small quantities and at regular intervals. It also provides an enjoyable energy source during moderate efforts.
CARBOHYDRATE-RICH EFFORT BAR
Ingredients: white chocolate 22% (sugar, whole
milk
powder, cocoa butter 28%, emulsifier: lecithins (
soya
), natural vanilla flavouring), glucose syrup,
oat
flakes, cereal billets (rice flour,
wheat
flour, palm oil, wheat
gluten
, sucrose,
wheat
malt, dextrose, salt),
wheat
germ , cranberries 7.8% (cranberries 55%, sucrose syrup, acidity corrector: citric acid, natural raspberry flavouring and other natural flavourings, elderflower juice concentrate, sunflower oil), crunchy mix (rice flour,
wheat
flour, malt
wheat
, sucrose, wheat
gluten
,
wheat
dextrose, salt), inverted sugar, stabiliser: glycerol,
milk
proteins, sunflower oil, maltodextrin, lemon juice powder (concentrated lemon juice (dry extract 40%), maltodextrin), emulsifier: lecithins (
soya
), flavouring, acerola (acerola juice, maltodextrin), salt, vitamin B1 (thiamin). Made in a factory that uses: egg, nuts, sesame.
Nutritional analysis
For 100 g *
Per 50 g bar *
Energy kcal/kJ
424 kcal/1784 kJ
212 kcal/892 kJ
Fat
13 g
6,4 g
of which saturated fatty acids
7.3 g
3,7 g
Carbohydrates
67 g
33,5 g
of which sugars
33.7 g
16,2 g
Proteins
9 g
4,5 g
Salt
0.58 g
0,29 g
Sodium
230 mg
115 mg
Vitamin B1 (thiamin)
1.19 mg (108%**)
0,6 mg (54%**)
Vitamin C
44 mg (55%**)
22 mg (28%**)
* = according to flavour
** VNR = nutrient reference value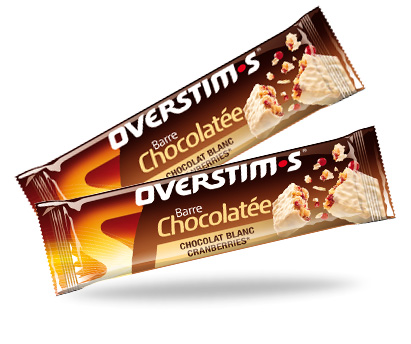 We recommend these products